Skip to Content
Weed Control & Fertilization
Superior Weed Control & Fertilization Services
The key to a nice, lush lawn is keeping weeds at bay while providing your grass with the nutrients and fertilizer it needs to remain healthy. D & C Alabama Landscape, Inc offers complete weed control and fertilization services for homeowners in Gardendale, AL to help make your lawn the pride of the neighborhood. Our family-owned and operated company uses effective and proven methods to rid your lawn of weeds while delivering nourishment to your turf. Get in touch with us today to learn more about seasonal fertilizing schedules.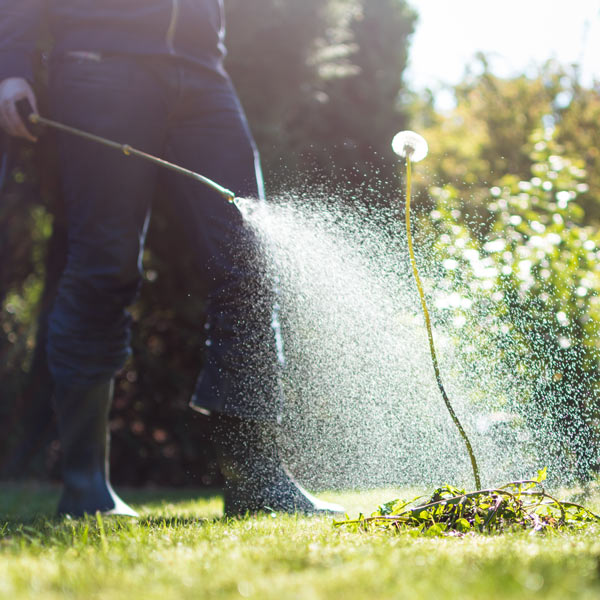 Feed Your Lawn, Not the Weeds
The steps used to feed grass and prevent weeds straddle a fine line between care and control. Use the wrong products, and you could end up killing your grass or promoting weed growth. Use too much fertilizer, and your turf could turn an unsightly neon-yellow color. These are reasons it might be best to leave weed control and fertilization to the pros at D & C Alabama Landscape, Inc. We have over 30 years of experience providing solutions for healthy, green grass for property owners.
Weeds Aren't the Only Worry for Your Lawn
Many homeowners focus on removing the weeds in their yards because they're visible on the surface and unpleasant to look at when they sprout. But don't ignore lawn pests. You can't always see them, but bugs and insects can do just as much harm to your grass as the unsightly weeds. Many of these live under the soil, and their work below the grass results in dead spots. Our fertilization and control techniques can target bugs and insects if they're causing issues for your turf.
Complete Lawn Care for Healthy Turf
When you want to look out over your property and take pride in a beautiful, healthy lawn free of weeds and harmful insects, contact D & C Alabama Landscape, Inc in Gardendale, AL. We bring more than three decades of expertise to your property. We will outline a fertilization schedule throughout the year that will provide crucial nutrients for your grass while attacking weeds when they're most vulnerable. Contact us today to schedule a consultation and get a quote.